The proliferation of open office spaces has led to a noise problem. Traditionally, newsrooms and other collaborative fields have long used an open space to enhance colleague communication. Now other professions are switching to open spaces after decades of using individual office spaces or high-walled cubicles.
Employees used to their own private space or salespeople whose jobs require them to be on the phone for their jobs, are now out in the open experiencing significant reduction in their privacy levels.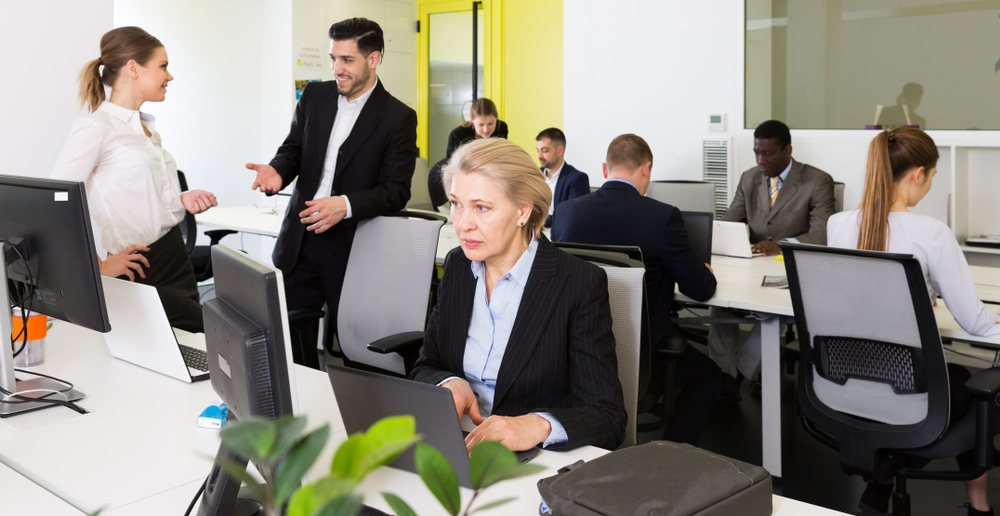 Open space offices have led to problems regarding confidentiality and clarity. However, even when people are not talking, the ambient noise, including HVAC systems, pen tapping, and more can be distracting. Short of extending cubicle walls and creating separate offices again, there has to be some way to reduce ambient noise. Sound masking can help in all these instances.
Sound masking provides what is essentially a curtain of white noise, making it harder for unintended listeners to hear what someone is saying. A sound masking generator carefully positioned blocks out the unintentional sounds. By placing sound masking speakers correctly, it creates a sort of acoustic wall that allows a person to hear their phone conversation instead of paper rustling, footsteps, and even other noise occurring in the room.
Sound masking does not mean that sound cannot be heard at all. They may still hear someone talking, and of course, they will listen to the white noise. However, the speech will not be clear enough to make out a complete conversation.
Sound masking is appropriate for hospitals and offices, be they corporate, sales, medical, legal, or for another profession. The volume of the white noise and how loud people can talk will vary by space due to personal preferences and room acoustics. However, sound masking can be modified to the appropriate setting and is controlled easily by internal staff.
Sound masking offers a simple solution to the problem of noise interference and sound intrusion in open office environments. Your customers' comfort and workers' ability to concentrate are worth protecting.