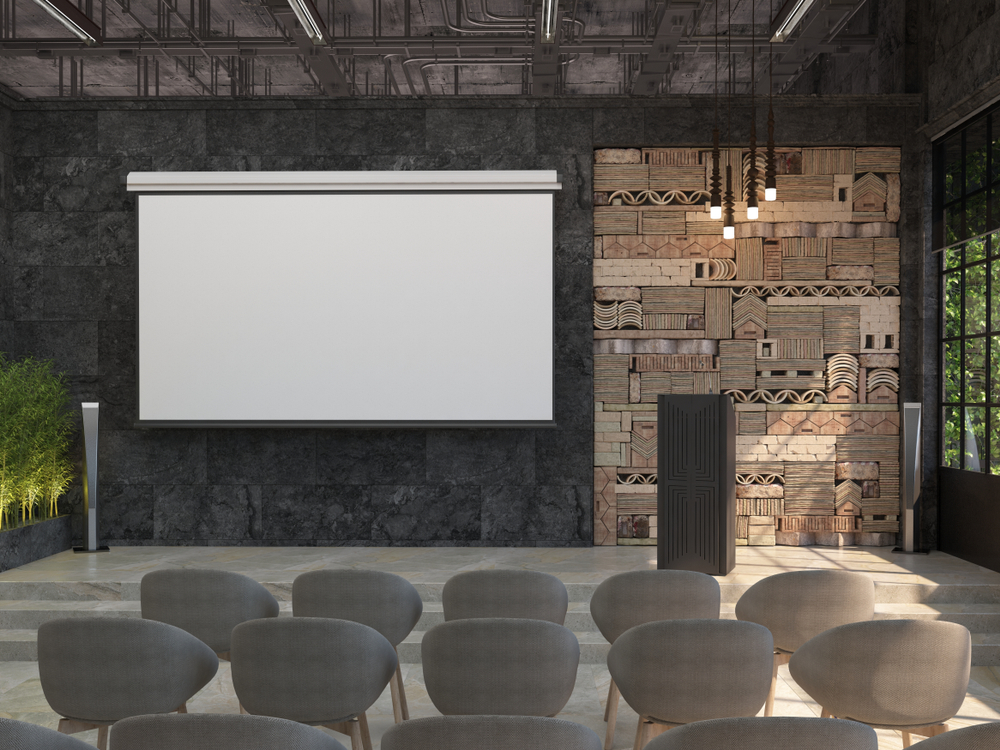 Technology is being revolutionized at an unprecedented rate, and with this comes a steady increasing integration of technology products into the work environment. This, of course, is a good thing; your company has endless ways to use new tech to stand out from your competitors. One such element of technology that your company should be looking to invest in is audiovisual solutions. Audiovisual solutions combine both sight and sound to engage clients in a number of ways. Here are a few ways that you can - and should - take advantage of this.
1. An auditorium space
Ranging in size and space depending on the company's requirements, an auditorium is the perfect combination of practicality and speech deliverance. Obviously, the functionality of the auditorium also impacts its design, but generally, here are the elements that you should be considering:
Sound delivery: This is how your audience can hear the speakers.
Lighting: You may want to set a certain mood through lighting.
Microphones: A must-have for any medium or large-sized auditorium.
Display: All audience members must be able to view your content.
Presentation: How the speakers and audience can collaborate during the speech.
2. Video conferencing
One of the most popular audiovisual solutions for companies with branches dispersed around a state or various states is video conferencing. Perfect for a multitude of activities, video conferencing is a truly versatile audiovisual solution for any business. Whether it be a remote training exercise, an important meeting with a client or a large-scale collation of notes from a previous meeting, you should look into video conferencing to optimize both your internal and external communications.
3. A video wall
As far as modernizing a wall space, this is one of the most impressive audiovisual solutions that your company could invest in! Composed of a set of screens attached to a wall, a video wall is fully customizable and able to display truly remarkable renders of whatever you would like. Video walls are already integrated into the world of business by and large: from restaurants displaying their menus on digital signage to local football clubs displaying their team line up before a game, video walls truly are eye-catching and impressive.
If you wish to gain exposure for your company or start-up, then audiovisual solutions are the answer. A perfected combination of sight and sound means that potential customers will instantly be captivated, enabling you to get your company messages and/or ethos across quickly and effectively. For all of your conference room design services, enterprise audio needs and audiovisual solutions, get in touch with the team here at BCS! All of our members are knowledgeable experts in the industry, friendly and reliable so that you can be assured of nothing but the best services for your company.