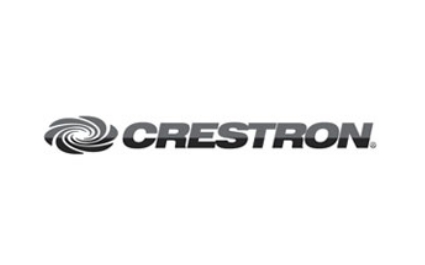 Irvine, CA, June 14, 2016 – Business Communications Solutions (BCS) has been a longstanding, staple in the unified communications, information technology and audio/visual space for the southern California market. For those that are not familiar with BCS, their tagline is "one call, infinite solutions" for a reason. They tout themselves as the singular source for all your business technology needs. BCS's robust product portfolio includes such services as cabling, voice, surveillance, A/V, IT networking, wireless and now automation to manage all your technology with the touch of a button (or tablet if you prefer). With the wide range of product offering and need to integrate, a reseller partnership with Crestron just made sense. It was the next step in the evolution of providing comprehensive services to their growing clientele.
About Crestron
For those of you that aren't familiar with Crestron, let's do a quick recap on the headaches of multi-sourced technology. How many of you have at least five remotes in your living room? There is one remote for the volume, one to change the channel, one to work the sound system and an entire other remote to switch to your Apple TV. While Crestron does have residential division for all your personal frustrations – imagine for a moment this stressor on a larger, much more technologically dependent scale as in a business. Wouldn't it just be great if all of your technology could not only play nice, but be controlled from one easy-to-use panel? It can, with a little help from Crestron.
Crestron's engineer and manufacturers are committed to the providing the world's most advanced automation technology. They are known for bringing standard setting, performance and reliability focused products to market; taking businesses of all industries to another level of technological efficiency. Their products can integrate climate control, lighting, cameras, Audio/Visual, and even the shades in any given room all while increasing energy efficiency on top of everything. Crestron has offices located all around the world for fast service to every major market. Crestron is also known for providing array of fully customizable non-industry specific solutions to their customer base. Check out all the amazing features on the Crestron website.
About BCS
Business Communications Solutions, Inc. (BCS) is a technology-driven, single-source solution provider for all voice and IT networking needs. They cover every voice and data facet to run your business – phone systems, internet and telephone services, cabling, networking, A/V, integration, security, wireless infrastructure, server room design and installation. Their unique blend of products and services allows them to get you the most value at a competitive price. They have everything ready to fit your needs, whether you're opening a new office, relocating, or upgrading your existing system. By reviewing your current situation, BCS can tailor a phone, data and now security package that offers your company all the features you are looking for, the financial freedom to control your investment, and the scalability to meet your future needs. For more information about BCS, please visit the company's website at www.bcsconsultants.com.
Contact:
Azia Weisz
949.333.1000
Marketing@bcsconsultants.com
Business Communications Solutions
www.bcsconsultants.com