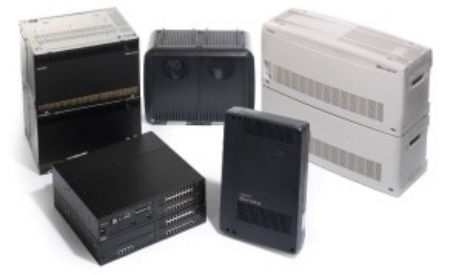 The growing popularity of IP phone systems is often attributed to the numerous advanced features they come loaded with; however, business owners across the globe believe that it is the low cost of the phone systems that really drives its popularity. IP phones actually cost a tenth of the old telephone system you used, and, the best thing is that it offers twice as many features. Majority of the IP phones have no limit on the number of users and additional that lines can created at any point in time. Also you will never have to bother about additional wiring because IP phones use the existing Internet connection and LAN in your office.
In this article, we are going to explore the top 8 reasons to switch to an IP-PBX phone system:
Easy installation and configuration: It is really easy to install and maintain an IP-PBX phone system. People with very little knowledge and experience in computer networking will be able to set up the system. The IP-PBX system installs and runs like software on your computer and can use the computing powers of your PC. This phone system comes with an easy to use interface that makes it really easy to manage or configure.
Easy-to-use GUI or Web configuration interface: The IP-PBX phone systems come with easy to use GUI or Web configuration interface that facilitates easy management. On the other hand, it is really difficult to manage the traditional phone systems which can only be managed by skilled technicians.
Huge cost savings: This is the lone factor that drives the demand for IP-PBX systems all over the world. Since the IP-PBX system can be easily hooked on to an SIP Trunk, long distance or international calls become very inexpensive. Thus, companies using the IP-PBX phone systems are able to experience higher cost savings.
No trucks with wiring: As a business owner, you will be glad to learn that the IP-PBX phone systems do not require any additional wiring. These phones use the existing LAN or Internet connection at your office, which eventually leads to lesser wiring. Extensions can be added to the existing IP-PBX without any new wiring, which leads to clutter free communication rooms.
Get over vendor lock in: IP-PBX phones comply with the open SIP standard, which gives you the freedom of using any SIP software phone or SIP hardware with any SIP-enabled IP-PBX, VoIP provider or PSTN Gateway. However, things can get a bit complex when you use proprietary phones that have to use proprietary extension modules to avail additional features.
Scalability: Proprietary phone systems are not suitable for the growing businesses because addition of more lines or extensions needs additional expensive hardware. Even there are scenarios where companies had to procure completely new phone systems. This can be easily overcome by switching to IP-PBX as these can handle higher number of extensions and phone lines – you will need only more phones to add to the already existing network.
Higher productivity and efficient customer service: Better and efficient customer service is the need of every business as that powers higher productivity. IP-PBX facilitates the integration of business applications with phone systems which gives the customer care representatives complete information when any customer calls. Thus, they are better placed to provide effective and quick solutions to business issues. All this leads to better productivity, which eventually means higher profits.
More advanced features at lower price: As the IP-PBX system is software based, it is really easy for the developers to plug in more features. These phones already come loaded with rich features, which include voice mail, auto attendant, advanced reporting and ring groups. The price for all these features is much lower than the proprietary systems.
About BCS Consultants
BCS Consultants offers complete range of products and services for networking and communications. In communication we offer on-premise systems from companies such as Toshiba, private cloud based IP, and public cloud based IP Phone systems.
Call us today on (949) 333-1020 for your networking or communication needs.