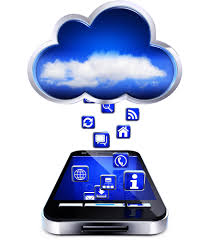 Business houses – both large as well as small have now the liberty of moving their telecommunication service from the existing conventional on-premises Private Branch Exchange (PBX) to a cloud based phone system. Moving to a PBX on the cloud has several advantages, as this transformation includes moving from a dedicated hardware system to a vendor managed system.
Investment & Expenditure
The first and foremost advantage is that the transformation of capital expenses and operational expenses, which are generally associated with a IP-PBX system, into a pure OpEx.
An on-premise IP-PBX system asks for an initial investment needed to acquire the required hardware that include phones, contracts for maintenance, insurance of the equipment involved, staffs to manage the system, configurations and to make the needed upgrades, and last but not the least, separate bills for the monthly local and long distance calls. In all, the entire process becomes too much cumbersome.
Converting to cloud based phone system implies that all these ancillary expenditures are eliminated and there is just a single consolidated bill, which will cover the entire service along with the local as well as the long distance calls. The only thing that needs to be decided is whether the existing IP phones are to be used, or new ones are to be leased from the service provider.
Flexibility
The other reason is flexibility. Businesses have the leverage of customizing phone services to meet their specific needs, as and when needed. This is considered as a significant advantage. Now when the existing phone system is upgraded to a cloud based phone system, this means more service at minimal expenditure, and more flexibility without hardly any effort.
And, when we speak about flexibility, it involves adding on new lines of business, downsizing, adding more capacity for cyclical or seasonal reasons, and so on. Hence, when it comes to adding flexibility to service, cloud based phone system is the best option.
Business Continuity
Then the issue of business continuity comes in. In fact, which is another reason why every business needs to move on to cloud telephony. Most of the service providers have the capacity of providing services through multiple locations that are geographically dispersed to different regions all around the globe. Hence, in case of any emergency situation, the physical presence of the business is never at stake. Since the business units are dispersed in separate locations, in case of emergency situation in a particular business unit, the other units can very well continue to function normally, to ensure that the disaster does not have any impact on the business proceedings. Thus, the cloud based phone system helps in the continuity aspect of a business as well.
Mobility
Mobility is another extremely important reason behind upgrading to a cloud based phone system. Most of the cloud based service providers come up with a wide range of value added softphone applications, which operate on iOS as well as Android based devices, practically turning the off-the-shelf smartphones into extensions. Software clients, which support the Mac OS X and Windows operating systems are readily available from a number of service providers these days, thereby extending the PBX connectivity to anywhere in the world, wherever there is a laptop or desktop computer readily available, and there is Internet connection.
Remote offices, teleworkers and mobile workers, can all receive and make phone calls through a particular central business number via the cloud based service, instead of having to acquire a separate land line or mobile phone for making or receiving calls. Thanks to the auto-attendant and call forwarding facility of the cloud based phone system, employers can get in touch with each other over phone 24×7, from anywhere in the world.
About BCS Consultants
BCS Consultants offers complete range of products and services for networking and communications. In communication we offer on-premise systems from companies such as Toshiba, private cloud based IP, and public cloud based IP Phone systems.