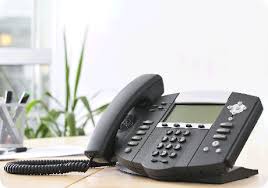 Prior to comparing on-premise SIP trunking system and hosted SIP, you will have to do a thorough requirement analysis and market research.
Hosting is always regarded as a better option for small scale businesses that operate on small budgets. Several aspects of enterprise communication requirements need to be considered while deciding upon hosted VoIP, PBX and SIP. Prior to coming to a conclusion, the pros and cons of each of the products need to be taken into account.
SIP Trunking Expense
On-premise SIP trunking is more expensive than the hosted VoIP and hosted PBX. Hence, for small scale businesses that run on smallish budgets, it will become a burden to use SIP trunking. For them, hosted SIP as well as PBX is more lucrative. Of course, on-premise PBX will fetch better returns in the long run, though the initial investment will be always be a burden or even unaffordable for small scale businesses.
Hosted PBX based solution provides a lot of value added features, which businesses often find irresistible. This is because, in the long run, the technology negates the burden of investment, by providing some healthy RoI.
Start ups work on a shoestring budget and hosted VoIP helps these cash-strapped companies to eliminate the steep start up expenses. For availing SIP and hosted VoIP services, users have to pay just small monthly fees. However, this investment is small compared to the in-built IT support mechanism that comes as default with on-premise VoIP. All this makes hosted VoIP/SIP a more reasonable and feasible option for start up businesses.
In the long run an on-premise SIP solution is a more lucrative for companies that can afford the initial investment.
Business Network Expansion
No business in the world remains static. Either they fade out into the oblivion, or they expand. Growth of an organization is manageable when it uses either a hosted VoIP service provider or an on-premise SIP trunking system. On-premise PBX and SIP offer tremendous flexibility and facilitates the creation of a customized communication system. With proper management, on-premise VoIP and SIP trunking provide the unbeatable combination of low communication cost and the capacity to cover a larger geographical area. The initial capital investment also helps avoid high monthly fees, penalties, and fixed expenses.
Management and Control
Management and control are two of the most important parameters that are taken into account while comparing between these technologies. Installation of on-premise SIP trunking facility helps businesses exercise greater control over their network. On-premise PBX also offers comprehensive control and management over their VoIP system.
Smaller companies often hire hosted service providers to handle their day to day VoIP operations. These companies do not need to delegate their IT teams for VoIP maintenance and instead use their IT experts to take care of core business operations.
These companies often have to give up the control over their IP system. This, in many cases, may not be an issue. Hosted VoIP providers provide a fair amount of security, and basic requirements are taken care of. What may not be controllable is the way your own employees use the system, and to gather data and evaluate such usage. On-premise IP systems handle this much better. But then, for a fixed and limited budget, it may be worthwhile ignoring minor misuse of IP communication.
The lack of need for a dedicated IT management team helps small companies to maintain their focus on the core business processes and not waste resources to maintain the organization's communication system. Even some large organizations outsource their VoIP operations in return for a hassle free and seamless telecom solution.
All the technologies have their respective pros and cons and businesses should select the one that will suffice their needs and comes under their budget.
About BCS Consultants
BCS Consultants offers complete range of products and services for networking and communications. In communication we offer on-premise systems from companies such as Toshiba, private cloud based IP, and public cloud based IP Phone systems.