Welcome to the captivating world of LG InfoComm 2023, where innovation and technology converge to shape the future of communication. In this article, we invite you on an exhilarating journey as we explore the extraordinary offerings unveiled by LG during this highly anticipated event. Brace yourself for a thrilling adventure as we delve into the realm of cutting-edge technologies and groundbreaking communication solutions that are set to revolutionize the way we connect and engage with the world around us.
LG InfoComm 2023: The Platform for Technological Advancements: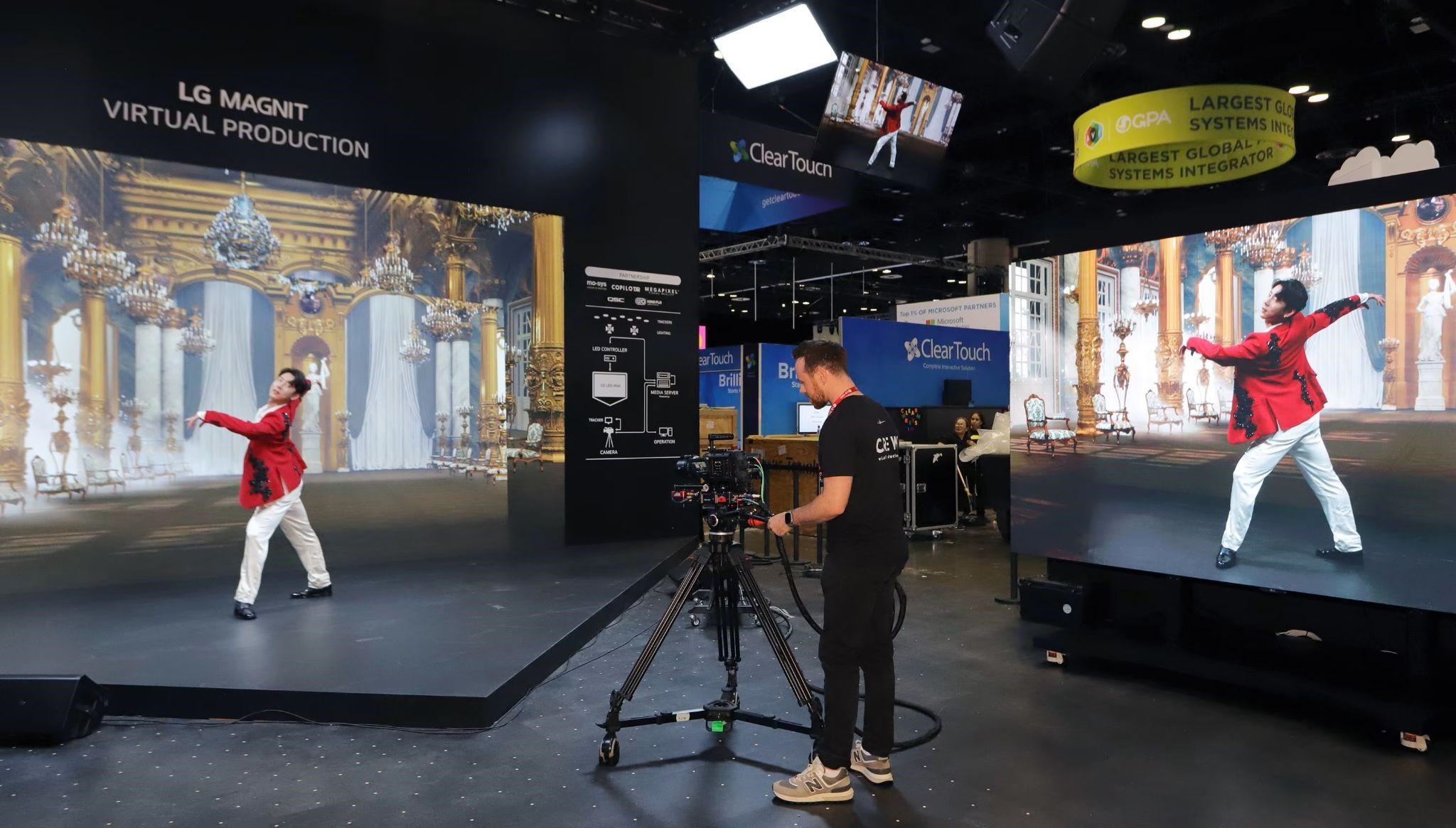 The LG InfoComm event has long been recognized as a prominent global platform for showcasing the latest advancements in communication solutions. Held annually, it attracts industry professionals, tech enthusiasts, and media personnel from all over the world. LG InfoComm 2023 exceeded all expectations, pushing the boundaries of innovation and setting new standards for the industry.
Revolutionary Products and Solutions:
Cutting-Edge Displays: LG's state-of-the-art display technologies stole the show at InfoComm 2023. The company unveiled its remarkable OLED and NanoCell display panels, featuring stunning picture quality, unparalleled color accuracy, and remarkable brightness levels. From ultra-thin bezels to flexible displays, LG continues to lead the way in visual excellence.
Seamless Video Walls: LG's video walls were a major highlight at the event, demonstrating the power of seamless digital signage solutions. These high-resolution displays seamlessly connect multiple panels, creating immersive and visually captivating experiences for various applications, including retail, hospitality, and corporate environments.
Advanced LED Solutions: LG showcased its expertise in LED technology, unveiling an impressive range of LED signage solutions. From indoor displays optimized for stunning visuals to outdoor LED panels designed to withstand challenging weather conditions, LG demonstrated its commitment to delivering top-tier LED solutions for diverse environments.
Collaborative Communication: LG InfoComm 2023 also showcased LG's advancements in collaborative communication solutions. Their interactive displays and video conferencing systems offer seamless integration with various software platforms, enabling efficient and engaging remote collaborations. With features like touch functionality, wireless connectivity, and intuitive user interfaces, LG's solutions empower teams to work smarter and more creatively.
Intelligent Digital Signage Solutions: LG's commitment to innovation was evident in their intelligent digital signage solutions. Leveraging artificial intelligence and machine learning technologies, LG's signage systems deliver personalized and context-aware content to engage and captivate audiences. These intelligent displays offer real-time analytics, allowing businesses to optimize their messaging and enhance customer experiences.
LG InfoComm 2023 showcased LG's relentless pursuit of technological excellence and innovation. Through their cutting-edge displays, seamless video walls, advanced LED solutions, collaborative communication tools, and intelligent digital signage, LG continues to transform the way we communicate and interact with technology. Stay tuned for more updates as LG paves the way for a future defined by remarkable innovation and connectivity.