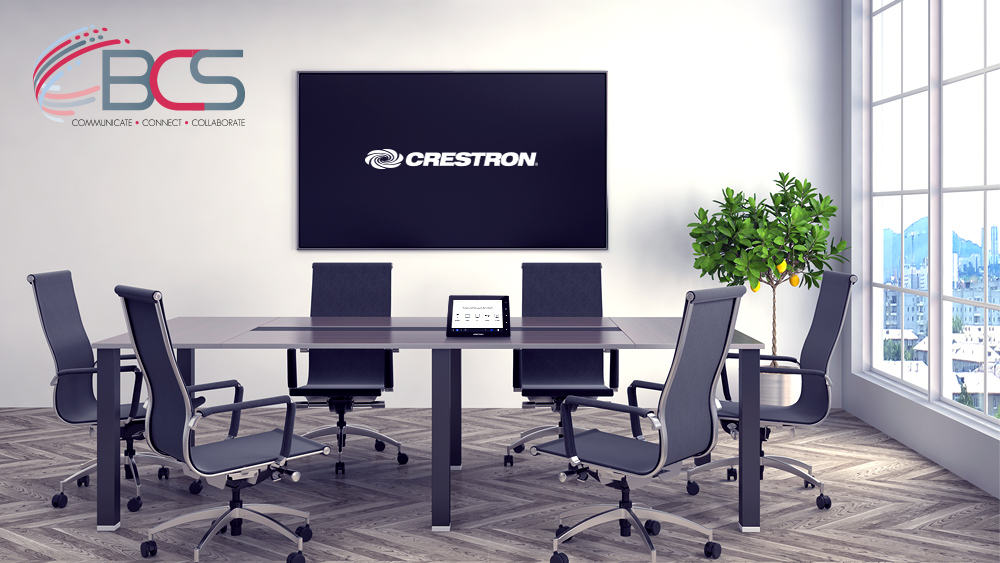 Walking around your company looking for a place to have a meeting, especially if you have your prospective client in tow, would not give them a perfect first impression, would it?
We all know scheduling conference rooms can be a headache. Fortunately, there is an efficient way to do it.
Thanks to technological advances nowadays, there are different solutions available to schedule conference rooms, meeting places, and be more productive. One way is by using consumer tablets. However, Crestron Room Scheduling Panels are a much better idea.
Why Creston Touch Panels are better than consumer tablets
A Crestron room scheduling panel offers all the information you need, using a one-touch control screen to reserve the space for your next encounter effortlessly. Here are some of the other advantages over consumer tablets:
Consumer tablets rely on unreliable Wi-Fi® connectivity. Room scheduling panels by Crestron use a simple Ethernet connection that contains data and power.
Crestron touch screens use PoE (Power over Ethernet) technology, so maintaining the battery full is not a worry. All operating power comes right through the network cable allowing for centralized power management.
Consumer tablets have to be configured, deployed, and updated individually, and that can take a lot of time. With a web browser, you can deploy and manage thousands of Crestron touch screens anywhere in the world.
Consumer tablets are attractive items and could be stolen as they are free-standing while Crestron touch screens can be securely fixed to the wall.
Security is of utmost importance these days. Unlike consumer tablets, TSW touch screens incorporate enterprise-grade security features that protect your networks.
Crestron touch screens come with a 3-year warranty, and consumer tablet's warranty is just 1-year.
In conclusion, there is no comparison between a Crestron room scheduling panel and consumer tablets (yes, including Ipads!). Crestron room scheduling panels come in a range of colorful touch screens and in various sizes that display existing scheduled meetings and allow for others to view room availability and book a meeting.
Also, you can connect a Crestron room scheduling panel to the most popular calendaring platforms from Microsoft Office 365, Outlook Exchange, Google G Suite, Ad Astra, and College Net so that you can book a meeting from your desk, on the app or at the meeting site.
Would you like your workplace to be more connected and include room scheduling as part of an overall business automation project? Look no further! BCS Consultants can ensure your company integrates automation so that you can control everything from one platform.
Control entire environments, mobilize your workforce and get team members on the same page with our Room Automation services. If you need help with your room automation, then don't hesitate to get in touch with our friendly team here at BCS Consultants!