During InfoComm 2023, Crestron once again demonstrated their unrivaled expertise by introducing an array of groundbreaking products and solutions that are shaping the future of automation. From state-of-the-art audiovisual technologies to seamless integration with smart devices, Crestron continues to redefine industries such as corporate environments, hospitality, education, healthcare, and more. Their visionary approach enhances productivity, streamlines operations, and creates immersive experiences like never before. Join us on this thrilling journey as we explore Crestron's captivating features and functionalities, witnessing firsthand how their innovations are transforming industries and shaping a smarter future for us all.
Crestron at InfoComm 2023: Unleashing the Power of Integrated Solutions
InfoComm 2023 served as the perfect platform for Crestron, a leading provider of control and automation solutions, to showcase their latest breakthroughs. Crestron's presence at this renowned event unveiled a range of game-changing products and solutions, aimed at simplifying and enhancing the way we interact with technology.
Revolutionary Products and Solutions:
Crestron Desk Scheduling Solutions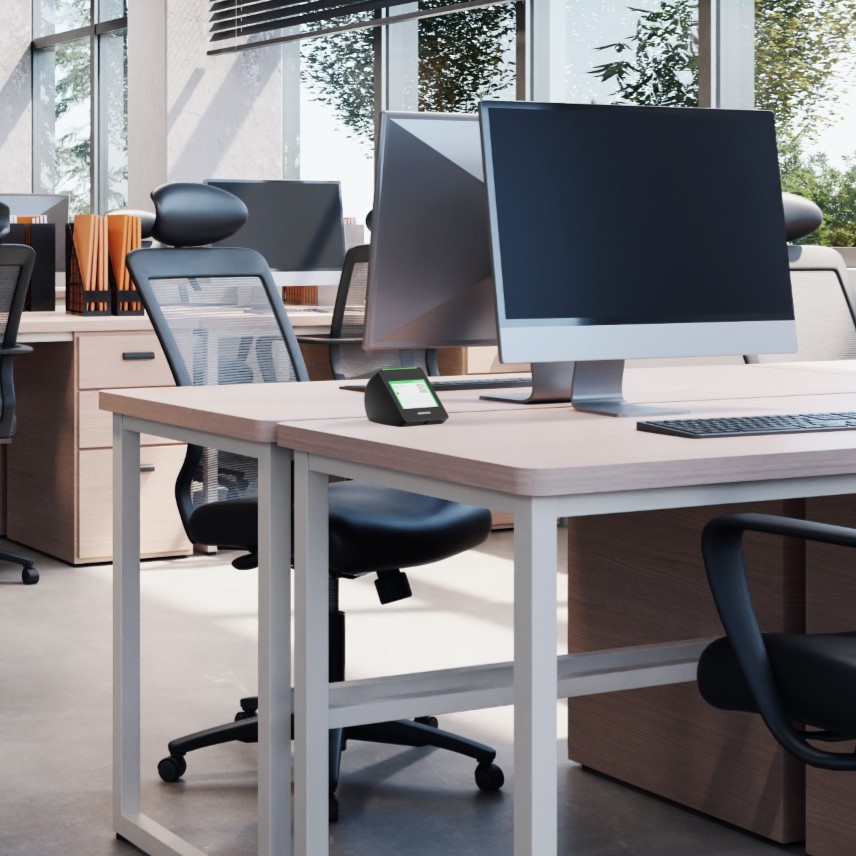 In the ever-evolving landscape of hybrid work, the search for a suitable workspace can be a challenge. However, the introduction of Crestron Desk Touch and Crestron Desk Q solutions brings an end to this hunt. These innovative solutions seamlessly integrate with popular scheduling platforms, allowing hybrid workers to easily book and secure their desired space. Whether planning in advance or making spontaneous decisions, these solutions cater to individual needs. Furthermore, Crestron Desk Touch and Crestron Desk Q not only simplify the booking process but also provide valuable usage data, enabling organizations to optimize workspace utilization. With these cutting-edge solutions, Crestron empowers hybrid workers to bid farewell to the hassle of finding a suitable workspace, ensuring they have the perfect environment for focused work or collaborative meetings.
Crestron Videobar 70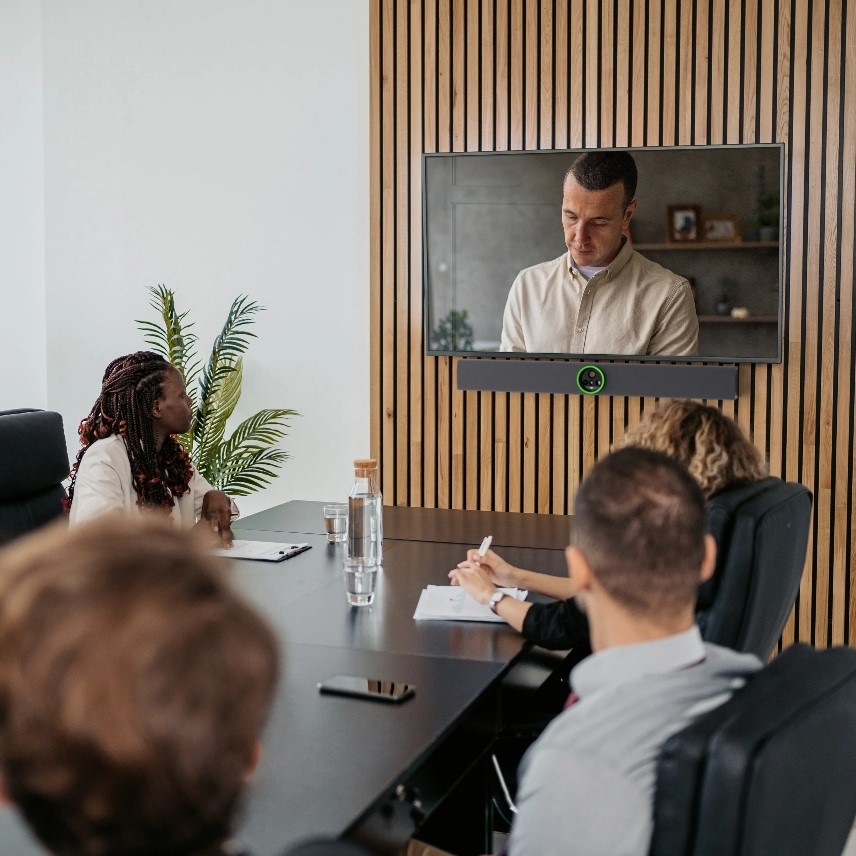 Elevate your hybrid experience in medium-to-large spaces with the extraordinary Videobar 70 all-in-one collaboration bar. This remarkable device features four high-resolution cameras that deliver intelligent video quality, capturing every detail with precision. Enjoy immersive room-filling sound with its powerful stereo speakers, enhancing the audio experience for everyone involved. With its user-friendly Android™ OS, installation becomes effortless, enabling you to set up multiple rooms in a fraction of the time. Simply place it at the front of any room, and embrace the future of collaboration without ever turning back.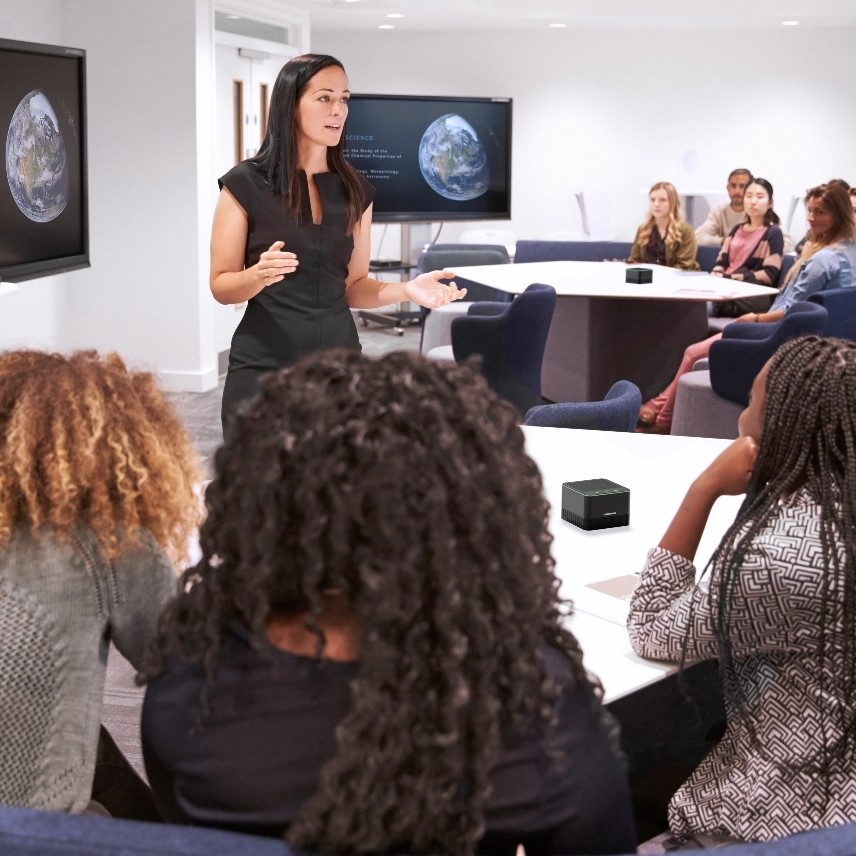 In today's demanding meeting landscape, our expectations for meeting spaces have reached new heights. That's where Crestron Flex Pods come into play, offering an unparalleled level of flexibility. These innovative solutions ensure that audio adapts seamlessly to various meeting types and spaces, guaranteeing that everyone can hear and engage with what's happening, regardless of the location. With Crestron Flex Pods, you can confidently embrace meetings, knowing that the audio experience will never be a hindrance to effective communication.
Crestron's presence at InfoComm 2023 left an indelible mark on the technology integration and control landscape. With their integrated control systems, digital collaboration solutions, video conferencing and unified communications platforms, immersive audiovisual experiences, and smart building solutions, Crestron continues to revolutionize the way we interact with technology in various contexts. As they push the boundaries of innovation, Crestron remains at the forefront of transforming spaces, enhancing productivity, and creating remarkable user experiences. Stay tuned for more updates as Crestron reshapes the future of technology integration and control.