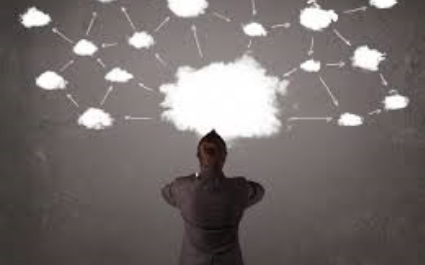 This is a continuation of the blog we started last month. Last month, we spoke on the strengths and weakness of each systems. Today we will look at costs, features and usage facilities of both.
Making a choice between premise-based and cloud based phone systems can be pretty overwhelming if you are not aware of the finer details. Both the phone systems have their own advantages and disadvantages and you will have to compare both before finalizing the one that suits your enterprise communication needs and budget. In this blog post, we have tried to simplify your job by touching on some of the most important elements based on which you can make your decision. Let us take a deeper insight of things and compare the premise-based and cloud based telephone systems.
Phone Systems Features
Well, the first and the foremost thing that comes to our mind when we speak of telephone systems are the features that come loaded with every system. The premise-based telephone systems do not really have too many advanced features. Majority of these systems are based on sophisticated hardware and they cannot be easily updated. Moreover updating these hardware based systems is quite expensive and needs good amount of capital expenditure. Thus when you get down to making your choice, you will not be able to find too many attractive features.
On the other hand when we speak of cloud phone systems, we are instantly reminded of the numerous advanced telephony features that come bundled with them. These phone systems are hosted on the cloud so everything, from maintenance to updates, is taken care of by the service providing company. Cloud phone systems offer almost every imaginable calling feature. It also includes some of the features like Call Recording, Auto Attendant and even call forwarding. Now, you will have to decide whether these features are needed for your organization or not. Based on all these analysis of the features, you can come to a conclusion on the type of phone systems you need.
Initial Investments
Startup costs associated with premise based system is quite high when compared to a cloud telephony system. You would need to install sophisticated hardware equipment for using the premise based telephony systems. However, for the cloud based systems, startup costs are negligible. The entire hardware infrastructure including the equipment is installed and maintained by the service provider.
The best thing about the cloud based system is that you will be able to predict and plan your monthly telephone expenses beforehand. You will have to subscribe for a monthly package and do not have to worry about any other expenses. Maintenance and upgrade related expenses are all taken care of by your service provider.
Some organizations might gain from investing on creating the hardware infrastructure for meeting their enterprise communication needs. However, you will have to weigh your options carefully before investing.
Scalability
Scaling up your enterprise communication system is mandatory to cope up with the growth of your organization. Scaling up a premise based solution implies purchase of new hardware equipment. In case you are compelled to scale down due to some other reasons, you will be left with hardware that would serve no other purpose.
However, this is definitely not the case if you are operating on cloud based phone systems. Cloud telephony systems are extremely flexible and adding more users or lines is extremely easy. Even if you have to scale down your enterprise communication system, you will be able to achieve that without incurring any further losses.
Flexibility
On premise systems offer limited flexibility when it comes to receiving or making calls. You will be limited to use the telephone systems within the premises i.e. in your office building or conference rooms. You can use cordless or wireless systems and even smartphones with applications installed. Some form of identification will be asked for by the on-premise IP-PBX to ensure you are valid user. Though you can use databases and other information, you have to ensure that the servers hosting data are connected and are on 24/7.
There are no restrictions on cloud based phone systems and you will be able to log in to the central communication system from anywhere around the world as long as you have Internet connection. Since everything is on the cloud, you will have 24/7 connectivity all the time.
Now, it is time for you to decide on the system that you want for your organization.
About BCS Consultants
BCS Consultants offers complete range of products and services for networking and communications. In communication we offer on-premise systems from companies such as Toshiba, private cloud based IP, and public cloud based IP Phone systems.